"I HAVE A FASHION QUESTION. I WENT TO THE GOODWILL TODAY AND PICKED UP A FEW PIECES. I TRIED ON A GREEN SEQUIN DRESS AND IT WAS VERY CUTE, $10.00, BUT I DIDNT GET IT. THINKING..WHERE THE HECK WOULD I WEAR THIS. I'M THINKING I SHOULD GO BACK AND GET IT. WHAT DO YOU SAY? I DID BUY A BLACK AND GOLD SHORT SLEEVE SEQUIN TOP FOR $8.00, BUT I HAVE NO IDEA WHAT TO WEAR WITH IT."
Tips to wearing a sequin dress is to keep
everything else to a minimum.
Accessories, shoes and even your makeup should not overwhelm this look.


wear a black mini sequin dress with sheer black opaque stockings

wear nude shoes with a colorful sequin

pair your sequin top with a long blazer and/or denims

pair a colorful sequin jacket with a casual look to add glam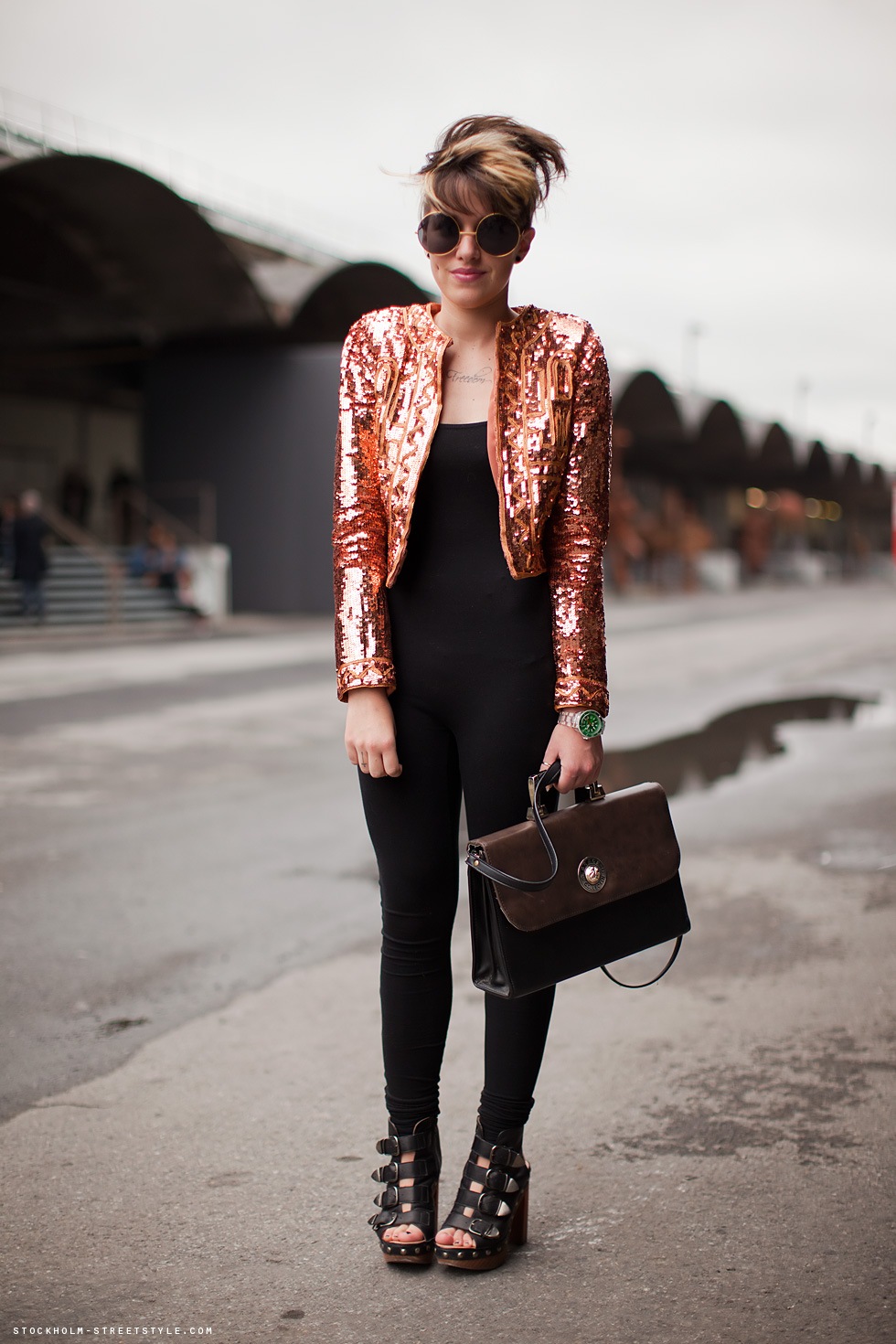 Email us for more questions